Safeguarding
Penygarn Community Primary School is committed to ensuring the welfare and safety of all children in school.
All Torfaen schools, including Penygarn Community Primary School, follow the SEWSCB procedures.
The school will, in most circumstances, endeavour to discuss all concerns with parents about their children. However, there may be exceptional circumstances when the school will discuss concerns with Social Care and/or the Police without parental knowledge (in accordance with Child Protection procedures). The school will, of course, always aim to maintain a positive relationship with all parents. 
The school's Safeguarding policy is available below or on request from the school office.
Designated Person (DSP) - Mrs L Smith
Deputy Designated Senior Person (DDSP) - M L Jones and Miss C Williams
Chair of Governors - Mrs Sarah Hirons
Safeguarding Children Governor (SCG) - Mrs Sarah Hirons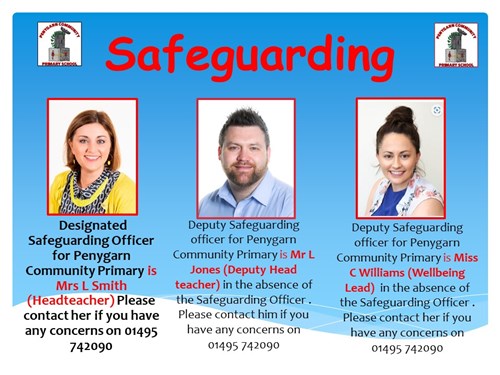 Operation Encompass
The school has been given the opportunity to take part in a project that will run jointly between schools and Gwent Police, and this has now 'gone live' as of March 2019
Operation Encompass is reporting to schools, prior to 9am on the next school day, when a child or young person has been exposed to, or involved in, any domestic incident.  Operation Encompass will ensure that a member of the school staff, known as a Key Adult, will use the information that has been shared, in confidence, in order to support any children who have been involved in, or exposed to, a domestic abuse incident.
We believe this will offer the best support possible to all our pupils and will be extremely beneficial for all those involved.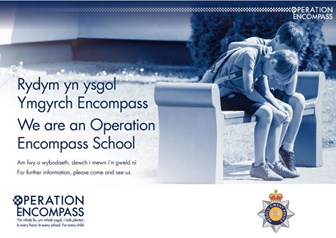 PREVENT – Information for Parents