Penygarn Community Primary School
Welcome to our website - a little window into our magical world. 
Our school is an exciting and innovative place, where the staff, pupils, parents and community work together to create a strong family unit committed to giving our children the best possible start in life. 
This website aims to give you just a taster of our wonderful, vibrant school, as well as providing up to date information for parents, pupils and the wider community. 
There is something very special happening here and we'd love you to be part of it! 
We hope that you enjoy your visit to our website, and that you find the information you are looking for. 
Please feel free to contact the school direct with any queries you may have.
Happy browsing ....
Distance Learning
You can access our Distance Learning Packs for each year group in our About Us section under Blended Learning.  Click this link to take you directly there.   The current ones for each year group can also be found below.
January 2021 Blended Learning
Nursery
Reception
Year 1
Year 2
Year 3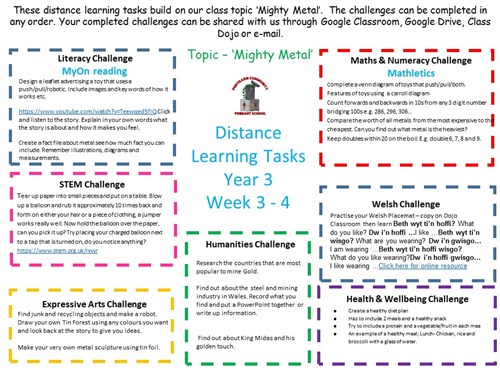 Year 4
Year 5
Year 6
View Headteacher's Welcome
Latest News
Cross Country in December!
On Tues 3rd Dec, Miss Otterstead and Miss Williams took 10 Y5 and 10 Y6 children to participate in the Torfaen Junior Cross Country Championships in Ponty pool Park. The children were an absolute credit to the school. Their behaviour was outstanding and their positive attitudes and good sportsmanship towards others was nothing short of superb. The children ran their hearts out and all completed the challenging route! We now await the final results which should be with us by next week! Congratulations and well done to you all!
Quatro Cup Level 7 Success
Huge congratulations to our own lovely Lily who entered her 1st big competition, the Quatro Cup Level 7 age 7 in Wiltshire on the weekend. She had gold on floor, silver on beam and came overall 8th with scoring being so close. Well done!!
Gymnastics Super Star
Congratulations to our little gymnast Lily in Year 2 who recently entered a gymnastics competition in Chepstow. She came away with Age 7 champion, 1st Overall, 2 gold medals, 1 silver medal and i bronze medal ..... way to go Lily!!
Upcoming Events
Feb


05
Wear Red for Wales and Velindre
Feb


22
2nd Half of Spring Term begins
Feb


26
Training Day - School closed to children for staff training
Mar


04
World Book Day - Children and staff invited to dress up as their favourite book character.
View all events