Playground Pals
Last term our playgrounds had welcome additions. Mr Parker (our caretaker) added some signs to our yard to show the different playground zones. At breaktimes and lunchtimes we have different zones with different activities for the children to play in. The zones that we currently have are:
Zone 1 – Traditional games zone (clapping and singing games)

Zone 2 – Quiet Zone (Reading, writing and having reflection time)
Zone 3 – Skipping and hoop zone (Group skipping games, Individual skipping and hoop games)

Zone 4 – Ball games zone (Hockey, netball and basketball etc)
Field – Football
Old Junior car park – Activities with Steve and Torfaen Play on a Tuesday and Wednesday. Can also be used for hockey on a Monday, Thursday and Friday.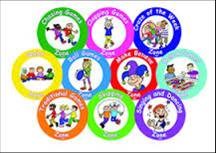 The Playground Pals/Zone managers are a group of sensible Year 5 pupils who have been selected to look after the zones alongside the Midday Supervisors.
Each zone on the yard will have a zone manager who will be there each lunchtime. Their role is to ensure activities are set up and to show you how to play the different games as well as playing with you.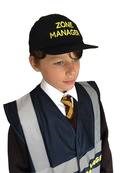 The zone managers are always looking for new ideas for games so if you have any please let them know – Your games may be played on the yard soon.
If the children have not got anyone to play with then they can go and see the zone managers who will be happy to play with them and show you some new games.