Class Information
Class Information
P.E. day is on a Monday every week. It is really important that your child has their PE kit in school for this as we have sessions both indoors and out. Shorts, t-shirt and trainers or daps are required, along with jogging bottoms now that the weather is changing. Children who do not have correct kit, may need to borrow spare kit from school if they do not have kit in school. All children are expected to take part weekly as it is part of the curriculum.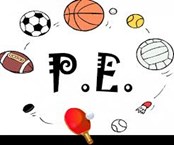 Throughout the year, the children will have the opportunity to take part in climbing lessons that are free of charge. The children will be required to wear a tracksuit top and bottom that covers both arms and legs as well as wearing suitable trainers.
You would help us greatly if you ensure any money sent in (including tuck) is placed in an envelope or purse clearly labelled with your child's name. We cannot be responsible for loose change.
We are a Healthy School here at Penygarn and so snacks such as crisps, pastry and chocolate are not encouraged. Please support us in this and discuss with your child what a healthy lunchbox or snack should look like (fresh fruit, carrot, water).
As our class name is Buzzards, for our class reward system, we will be collecting Buzzards. We will be working as a team to try and achieve our target number of Buzzards (100) - the more Buzzards we get, the sooner we receive our reward. The children will decide what they want for their reward.
If you have any questions then please feel free to ask.
Mr Smith