Buzzards - Mr P Smith
Croeso I Buzzards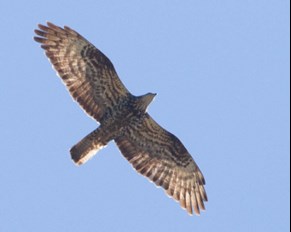 Welcome to Buzzards. Buzzards are one of the Year 6 classes. Mr Smith is the class teacher and this is his fourth year at Penygarn Community Primary School. Mrs Withers and Mrs Peddle provide additional support during our lessons. Every other Thursday Mrs Parfitt is in the class as Mr Smith has PPA.
This term our topic is 'Off with her head' which is a Tudor based topic. We will be looking at Henry VIII and his many wives as well as completing art and DT projects based on the Tudors.
In our language sessions we are studying The Tempest by William Shakespeare and have planned a visit to the local library.  We would like to encourage you all to visit your local library as they are always so welcoming and really go out of their way to provide superb activities for us.
In Maths, we have been focussing on the aspect of number. We have been looking at multiplying and dividing whole numbers and decimals by 10, 100 and 1000 and using these skills to answer word problems. At times we are encouraged to work with our talk partners to solve problems and find answers to the questions posed. We will have opportunities to work with other children as they are changed on a weekly basis.